Luton's SENDIAS service operates in accordance with the provisions of the Children and Families Act 2014 and associated Special Educational Needs and Disability Code of Practice 2015 and the National Quality Standards for impartial Information Advice and Support Services.
Disability Living Allowance for Children
For information on entitlement to DLA for children, please click on the link below:
https://www.gov.uk/disability-living-allowance-children
Introduction to the Information and advice service
Luton's SENDIAS service work with Children and Young People aged 0-25 with special educational needs and disabilities. You may have seen our poster in your school. For young people aged 16-25 visit the young people's page.
Who is our support for?
Children aged 0-16.
Children who have or believe they have Special Educational Needs and/or Disabilities (SEND).
Children who might need information, advice or support about their SEND.
What help can we give?
We will help you to understand your rights, decide what is important to you, and help you understand what is going on.
We can attend meetings with you and support you through these.
We will treat all the information you give us as confidential, unless you ask us to share the information with someone, or if we feel that information you shared might put you or someone else in danger.
If we are not the right people to advise you, we can help you find the right person/organisation to give you support.
Prior to Covid 19, we could meet up face to face, whether on your own or with your parent/carer (it was entirely up to you). Now however, all meetings are virtual via Zoom and Skype. This will be the "norm" until further notice.
You can get in contact with us by calling 01582 548156 or e-mailing [email protected]
I am a child or young person – information from the Luton Local Offer website.
https://directory.luton.gov.uk/kb5/luton/directory/advice.page?id=5LdtZBV6l4I&localofferchannel=0
PAWS – Animal Assisted Therapy
What is Animal Assisted Therapy?
"a goal-directed intervention in which an animal that meets specific criteria is an integral part of the treatment process. AAT is directed and/or delivered by a health/human service professional with specialised expertise and within the scope of practice of his/her profession. Outcomes are documented, measured and evaluated""
— Society Companion Animal Studies
PAWS: Animal Assisted Therapy is based in Luton, Beds.
Sarah is a qualified teacher and has experience teaching children with complex behavioural and educational needs.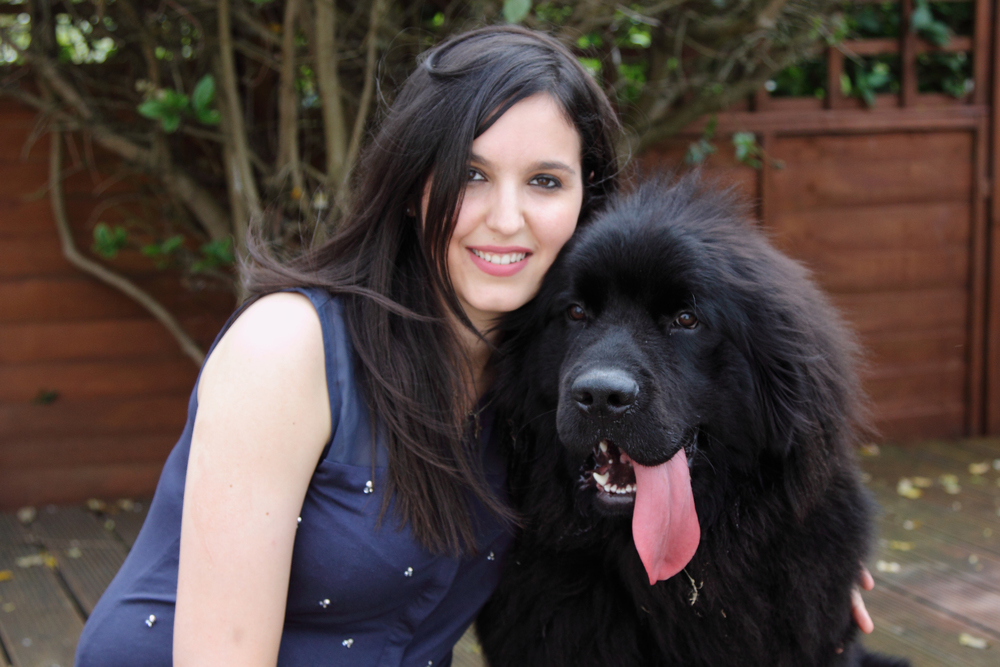 Animal Assisted Therapy is becoming a popular form of therapy in the UK. It is of great importance that both practitioner and therapy animal are certified appropriately. Please find below a list of qualifications that Sarah currently holds.
Qualified Teacher BA (HONS)
Special Needs Teacher for 2+ Years teaching children with complex needs including; Autistic Spectrum, ADHD, Global Development Delay, PDA, Attachment/Traumatised Child Disorder, Genetic Disorders (chromosomal deletions), Speech and Language Delay, Sensory Integration/Attachment Disorder.
Certified Animal Assisted Therapy Practitioner, BSY
Level 2 Certificate in Counselling Skills, CPCAB
Animal Assisted Therapy in Counselling Certificate, Humanima CIC
Certificate in Therapuetic Play, IATE
Animal Assisted Play Therapy, Level 1, IIAAPT
Animal Assisted Play Therapy: Level 2 Relationships and Applications, IIAPT
Canine Communication in Animal Assisted Play Therapy, IIAPT
Essentials of Canine Behaviour & Training for AAPT: Building the Therapeutic Partnership, IIAPT
Level 2 Award in Speech and Language Support for 5-11s, AptEd
Certified Professional Practitioner of Animal Assisted Play Therapy™, IIAPT
"We are very pleased to announce that Sarah has been awarded the credential, Certified Professional Practitioner of Animal Assisted Play Therapy™ (CPP-AAPT). Sarah's Approved AAPT dog is Frank, a Newfoundland. It takes a substantial amount of training (online and live) as well as specialized supervision to become certified in AAPT, but it is a prized credential because of its depth and breadth, as well as its attention to animal welfare while providing a very valuable service to clients and students.
"
— International Institute of Animal Assisted Play Therapy™
Contact us
Telephone: 07584 674511
Email: [email protected]
Address: Bushmead, Luton, LU2 7XT
Check out their website:- http://paws-aat.co.uk/